In the week of 4 to 8 of September I was invited to the Kingsman Annual Sugar Conference in New Delhi (India) to speak about how sugarcane ethanol can contribute to decarbonizing transport and improving air quality.
During that week I also had the opportunity to visit a sugarcane farm and a sugar mill in my capacity as Chair of the Board of Bonsucro. I was amazed by the entrepreneurial spirit in the Indian sugarcane sector, its determination to tackle challenges and its willingness to innovate and adopt new technologies. It became very clear to me that India and Brazil, as the two largest sugarcane producers in the world, can learn a lot from each to further improve the sector.
The emission challenge
The sheer size and speed of development in India are impressive. It is one of the fastest growing economies in the world, with a GDP growth of 8,2%. Today it is the third largest consumer of energy and this is where India faces challenges. India's dependency on coal is still at 38%, of which it imports 60%, and its dependency on oil is at 28%, of which it imports 80%. Its transport sector is booming, which is one of the main contributors to local pollution and CO2emissions.  Today, India is already the 4thlargest emitter of CO2: emissions grew by 4,6% in 2017. Air pollution is even worse. 14 out of the 15 most polluted cities are in India. Most of all, small particulate matter (pm2.5) is a major health concern.
Can sugarcane make a difference?
India is the 2ndlargest sugarcane producer in the world, with a productivity per hectare that is similar to that of Brazil. The good news is that India is set to make full use of its sugarcane cultivation to the benefit of its emission and its economy.
Today India cultivates sugarcane almost solely to produce sugar. While this provides an important source of income for farmers and sugar mills, it has led to volatility on the national and global sugar markets. Due to the Indian swing production cycles of sugarcane and the guaranteed price for farmers, India periodically produced a sugar oversupply. Fueled through export subsidies this oversupply floods and distorts the global market. In addition to infringing WTO rules this practice is also unsustainable and expensive for the Indian economy.
Ethanol programme
The Indian Government has understood this problem and during my days in India I was amazed how resolutely the country is tackling the issue: India is rolling out a strong ethanol programme with a mandatory ethanol blend of 10% by 2022. The Government has also authorized the production of ethanol from b-heavy molasses and from cane juice – the components that were reserved for sugar production only. Moreover, the Government is working on internal taxes on ethanol products, it has increased the price of ethanol and promotes the expansion of production capacity and 2ndgeneration ethanol. These are all sensitive measures to support the market uptake of ethanol.
This programme will not only decrease the sugar surplus and lead to a more sustainable and flexible income for farmers but also has social and environmental benefits. The use of ethanol in transport will help reduce the emission of particulate matter, it will create jobs in rural areas and help electrification as is happening successfully in Brazil. Thanks to ethanol, India can reduce its import dependence on oil and finally reduce GHG emissions. Brazil stands witness – the country avoided 480 million tonnes of GHG emissions thanks to ethanol in the last 15 years. It's not the first time India intends to apply an ethanol mandate. Let's hope that this time it will succeed in applying it rigorously.
Learning from each other
Despite different circumstances, both India and Brazil could both learn from each other's experiences with sugarcane. Brazil successfully created an ethanol sector which provides a diversified income for sugarcane farmers and millers across production cycles. It managed the introduction of an ethanol high blend (E27) and has experience in operating different mandates. Brazil is also very advanced in adopting the Bonsucro standard and I was happy to see how keen India is to follow suit.
India on the other hand shows an incredible entrepreneurial spirit and is quickly adapting to changes. For example, India is taking the cooperation between farmers and sugar mills to the next level. Through an app, farmers can report on their sugarcane cultivation and harvest and in return the mills can give specific advice to each farmer individually. India is also breaking new ground in developing biogas plants based on vinasse (spent wash), a residue of the ethanol production.
Conclusions
During my days in India I got the impression of a country that is determined to set its sugarcane sector on the right course. The ethanol programme is the right tool to ensure that the sugarcane sector is competitive and sustainable and can escape production cycles with the inherent risk of oversupply.
Brazil can share some best practices on how to succeed on that path. At UNICA, we are committed to cooperate more with our Indian peers to make that programme a success. However, public support to export must cease. The announcement of new subsidies a few days ago provoked another fall in international sugar prices. Export aids are an easy solution to get rid of surpluses but they are highly distortive for international trade.  Continuing to support the sector through export subsidies is definitely not an option and will be challenged at the WTO if this policy continues.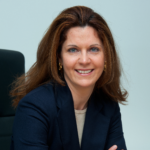 Géraldine Kutas
A seasoned professional specializing in international trade policy, Géraldine Kutas leverages over a decade of experience to strengthen UNICA's activities across the European Union, the United States and Asia. She has a deep expertise in biofuels and agricultural policies, coupled with extensive exposure to multilateral and regional trade negotiations in agriculture. Ms. Kutas is the author and co-author of several international publications on these topics.
Before joining UNICA, she was a researcher and a professor at the Groupe d'Economie Mondiale at Sciences Po(GEM), Paris, and coordinator of the European Biofuels Policy research programme (EBP). Ms. Kutas has also worked as a consultant at the Inter-American Bank of Development and for agro-business firms.
Ms. Kutas has a Ph.D. in International Economics from the Institut d'Etudes Poliques de Paris and a Master degree in Latin American Studies from Georgetown University, Washington DC.