The Brazilian sugarcane sector is engaged in a wide variety of initiatives designed to promote continuous improvement in the production process, as well as strengthening its commitment to sustainability.
DOMESTIC CERTIFICATION GREEN PROTOCOLS
The Green Protocol was a voluntary agreement signed in 2007 by UNICA's associated mills and the government of the State of São Paulo, Brazil's top sugarcane producing state. It was a commitment to anticipate the end of burning, a sugarcane pre-harvesting method once used, and the adoption of additional conservation measures.
The first "Green Protocol" was so successful that in 2017 producers and government launched the "Green Protocol Plus", a continuation of the earlier commitment, with new goals. More than 46 million seedlings planted, 200 thousand hectares of riparian areas recovered and protected, 7,315 springs protected and 11.8 million tons of CO2 saved, thanks to the program.
46
MILLION
SEEDLINGS
PLANTED
11.8
MILLION TONS
OF CO2 AVOIDED IN THE ATMOSPHERE
UN GLOBAL COMPACT
NETWORK BRAZIL
In January 2020 the sugarcane sector, represented by UNICA, became an official participant of the United Nations Global Compact Network in Brazil. The objective is to increase sugarcane's contributions to fight climate change, with ethanol and bioenergy on the frontline. UNICA and UN Global Compact had contributed together to the debate at COP25, the 2019 United Nations Climate Change Conference held in Madrid. Promoting the Sunstainable Development Goals is a fundamental part of the joint action strategy.
INTERNATIONAL CERTIFICATION | BONSUCRO
Bonsucro is a global multi-stakeholder non-profit organization that promotes sustainable sugarcane production, processing and trade around the world. Bonsucro counts 259 members in more than 50 countries and encompasses the entire sugarcane supply chain, including farmers, millers, traders, buyers and support organizations. 27% of the world's land under sugarcane production is currently part of Bonsucro, and 87 million tons of sugarcane is Bonsucro Certified. In total, 133 mills are certified worldwide, of which 74 are in Brazil. UNICA has been cooperating with Bonsucro since 2008.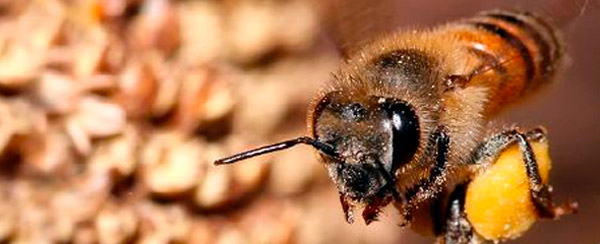 COEXISTENCE OF
BEES AND SUGARCANE
Sugarcane producers are increasingly monitoring bee populations and are using their permanent preservation areas to enhance habitats for them to thrive. Sharing knowledge with local beekeepers is a key part of this initiative, leading to capacity building on both sides.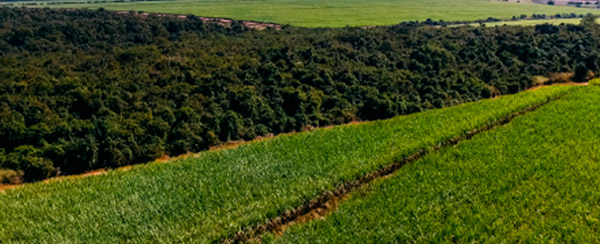 The use of biodiversity corridors was implemented in Brazil a near decade ago with sugarcane producers ensuring their existence and maintenance. These corridors help to protect the habitat of many species, including large mammals such as the jaguar, that in turn help keeping rodent populations in check.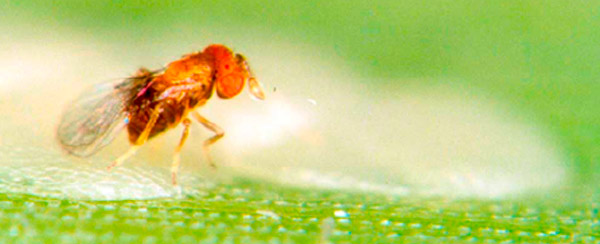 BIOLOGICAL
CONTROL OF PESTS
Moreover, an increasing number of producers are successfully applying biological control of pests and thereby minimizing the use of pesticides. This is the case of the small wasp (cotesia flavipes), that is used to control the sugarcane broca (Diatraea saccharalis), a major pest for the sector.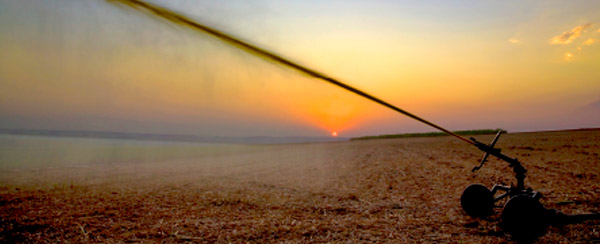 Brazilian sugarcane producers have developed innovative organic fertilizers, which are a by-product of sugarcane processing, known as vinasse. It's use is in line with our commitments to promote biodiversity, improve soil health and reduce reliance on chemical fertilizers.
SUSTAINABILITY
THE BRAZILIAN
EXPERIENCE