The Office of Management and Budget has begun reviewing the U.S. Environmental Protection Agency's (EPA) final Renewable Fuel Standard (RFS) volume targets for 2014-2016, signaling an end to the long and winding road toward regulatory certainty for America's advanced biofuels market.
The Brazilian Sugarcane Industry Association (UNICA) has supported EPA's RFS implementation decisions in the past, but formally opposed EPA's proposal to significantly reduce RFS volume targets for 2014, 2015, and 2016 based on three fundamental issues:
Lower Statutory Volumes Are Unsupported And Unnecessary
Reducing statutory volumes of advanced biofuels and total renewable fuels is unnecessary, in part because Brazil can increase production and export higher volumes of sugarcane ethanol under the right market conditions to help meet EPA goals.
According to the latest sugarcane harvest estimates, Brazil is on track to produce nearly six percent more ethanol this year compared to last – an additional 450,000 gallons.  And under the right market conditions, Brazil has the capacity to produce up to 2 billion more gallons of sugarcane ethanol for export to America in future years, according to installed capacity figures from Brazil's National Agency of Petroleum, Natural Gas, and Biofuels (ANP). But sugarcane producers need consistent, long-term policy signals if they are to plan properly and deliver these higher volumes of clean biofuel.
Volume Reductions Outstrip EPA Authority And Undermine RFS Intent
EPA lacks the proper rationale to lower advanced biofuels and total renewable fuels volume targets in the proposed manner and amount, and the RFS statute does not support this action. EPA was never granted complete discretion to reduce advanced biofuels – instead it is only authorized to reduce biofuel volumes when projected volumes are less than minimum applicable standards.
In addition, EPA's proposed reductions run counter to Congressional intent to increase domestic consumption of low-emission fuel. Congress structured the RFS so advanced biofuels would eventually supplant conventional biofuels in America's fuel supply, but the proposed rule discourages cleaner fuels while incentivizing less-efficient and more polluting conventional and fossil fuels.
Reducing Clean Fuels Consumption Threatens Climate Goals
Eschewing clean and renewable biofuels in favor of gasoline undermines President Obama's Climate Action Plan, the recently announced bilateral climate agreement between America and Brazil, and both countries' INDC pledges for December's COP21 international climate summit.
Transportation fuel generates 28 percent of U.S. emissions and 17 percent of Brazil's emissions, but EPA and lifecycle analyses from around the world have found sugarcane ethanol is 90 percent cleaner than conventional gasoline on a full lifecycle basis. Ethanol has consistently been proven the cheapest and most efficient fuel feedstock produced at a commercial scale to replace fossil-based transportation fuels. Every gallon of biofuel creates long-term climate benefits as well as short-term public health benefits, and EPA's proposal threatens climate action.
Don't Reverse Course On The Road To Sustainable Transportation
America and Brazil have built a global biofuels market through good policy implementation, creating economic growth and environmental benefits. EPA's proposed RFS volume reductions threaten that growth and hamstring the promise of advanced biofuels to create sustainable transportation.
UNICA urges EPA to not rewrite the RFS program goals before they can be achieved, but if it continues to assert it has authority and rationale to reduce statutory volumes for biofuels, EPA should do responsibly by:
– Only lowering statutory volumes by an absolute minimum, because ample supply of advanced biofuels exists and can meet increased annual volumes.
– Keeping volume requirement reductions for advanced biofuels and renewable fuels above 20 percent in 2015 and 2016, considering statutory reset previsions.
– Changing Equivalence Values for low-lifecycle emission fuels like sugarcane ethanol to help increase advanced biofuel supply and help obligated parties meet statutory volume requirements.
EPA has the power to spur advanced biofuels by maintaining their statutory volume requirements and encouraging production of low-lifecycle emission fuels. Let's not reverse course on the road to sustainable transportation by artificially lowering demand.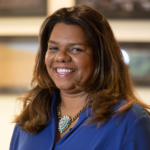 Leticia Phillips
Leticia Phillips is UNICA's Representative for North America. Ms. Phillips is an expert on Brazil-US relations and leads the Brazilian sugarcane industry's advocacy efforts before the main stakeholders in the region, including the US Congress, Federal agencies, State legislators and business and civil society.