Like most people with an interest in European energy issues, we are impatiently waiting for the release of the European Commission's 'Winter Package'. In this package, the Commission will amongst other things present its much awaited and certainly controversial new plan for renewable energy sources for 2030.
Biofuels policy has been quite sensitive in the EU as you know. Earlier this year, the Commission released what we know as the 'Globiom study', a report which looked at the GHG emissions of various biofuels taking into account Indirect Land Use Change. The purpose of this study was to put a definitive end to speculations around the ILUC impact of conventional biofuels (food crop based) and determine which ones actually reduce emissions and which ones do not.
The results could not have been any simpler: compared to fossil fuels, ethanol reduces, on average, emissions by one third (33%), much more than other conventional biofuels. Guess which ethanol in particular emits even less? No surprise for us: sugarcane ethanol! The same study, based on the very conservative default values of the Commission, found that sugarcane ethanol reduces emissions by 56%. As for advanced biofuels (waste-based) their emissions are close to zero. The problem is they're not commercially viable yet.
Now think of yourself as a policymaker for a second, one whose job it is to find a way to reduce emissions in the transport sector, preferably at the lowest possible cost for society. You have these facts in your hands. Logic dictates that you put together a policy framework which encourages the use of those biofuels which actually reduce emissions, right?
Well, it seems it's not always the case. In its Strategy to decarbonize the transport sector, published right before the summer, the Commission made the decision to focus on advanced biofuels only and phase out all conventional biofuels by 2030, regardless of their emission performance. To put it simply, the Commission has decided that it will phase out the only type of biofuel that can actually reduce emissions today because it's clean and affordable enough to do so.
If like us you like to think you are a logical person, right now, you're thinking 'why'? Why would the Commission not differentiate between two clearly different biofuels even though their emission performance is so different? Why would the Commission go as far as to ignore the findings of a study it paid for itself? And why do this while knowing that the EU is lagging behind its transport emissions target?
Believe it or not, the answer is… public opinion. The Commission explicitly admitted that its decision was based on the public's feelings towards conventional biofuels (the fuel vs. food myth which has been debunked, including by the European Commission itself, a number of times), despite what the scientific data showed. It even went as far as discrediting the calculations of the study it had paid for itself.
According to the Commission, the public is worried that the production of all conventional biofuels uses land which would otherwise be used to grow food. The truth is that in countries like Brazil, food production actually increased as a result of the push to produce more ethanol. In a recent statement, the European Farmers' Association even recognizes that the production of biofuels has even helped stabilize the food market and made it more resilient to price shocks.[1]
By ignoring these facts, the Commission is doing what too many politicians are doing today – giving in to people's fears while ignoring the consequences of its decisions. With a little bit of courage and common sense, it might actually save the jobs of thousands of people who work to produce sustainable biofuels used on the European market, and reduce GHG emissions. Isn't that the point in the end?
[1] http://www.copa-cogeca.be/Download.ashx?ID=1573563&fmt=pdf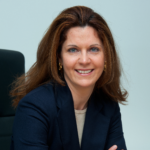 Géraldine Kutas
A seasoned professional specializing in international trade policy, Géraldine Kutas leverages over a decade of experience to strengthen UNICA's activities across the European Union, the United States and Asia. She has a deep expertise in biofuels and agricultural policies, coupled with extensive exposure to multilateral and regional trade negotiations in agriculture. Ms. Kutas is the author and co-author of several international publications on these topics.
Before joining UNICA, she was a researcher and a professor at the Groupe d'Economie Mondiale at Sciences Po(GEM), Paris, and coordinator of the European Biofuels Policy research programme (EBP). Ms. Kutas has also worked as a consultant at the Inter-American Bank of Development and for agro-business firms.
Ms. Kutas has a Ph.D. in International Economics from the Institut d'Etudes Poliques de Paris and a Master degree in Latin American Studies from Georgetown University, Washington DC.