The EU has the opportunity to close two major trade deals in 2018: with Mexico, on which it just reached political agreement; and with the Mercosur trading block, where an agreement lies tantalizingly within reach. The EU's recent success in closing major trade agreements, such as with Canada and Japan, has been seen as a clear indication of its commitment to free, fair and open trade.
An agreement with Mexico and Mercosur would certainly be a good outcome for Europe, but whether this makes the EU an advocate of "fair and free" trade is moot. As always, it is in the politically-sensitive issue of Europe's agriculture sector where the EU often comes undone in its mantra of fair and free trade, faced with the reality of actually opening its agricultural market up to competition.
Sugar and ethanol are a case in point: with Mexico, the EU has agreed a quota on ethanol of 25,000 tonnes phased in over five years, equaling around 33m litres. This is just 0.5% of the EU's production of 6.5bn litres in 2016.  The EU has offered Mexico a quota of 30,000 tonnes of unrefined sugar, with a tariff of €49 per tonne phased in over three years. Again, this is only a fraction of the EU's sugar production, estimated at 20m tonnes in 2017-18, and a tariff of €49/tonne will make it impossible for Mexican sugar to compete with the European sweetener in the EU market. So in reality the deal actually provides no market access at all for Mexican sugar.
In the EU-Mercosur negotiations a similar picture is emerging. The EU's offers so far have been far from acceptable for Mercosur. The EU has offered a €98/tonnetariff within a quota of 100,000 tonnes. Only if the tariff were reduced to level the competitive field (another EU mantra) would the offer be fair.
It was clear from the outset that getting a reasonable deal on sugar and ethanol was among the key issues for Mercosur. As the Brazilian chief negotiator has said, he cannot come home without an offer on these two products on the table. The Mercosur agricultural sector has always supported the deal but this support cannot be taken for granted if the deal does not provide for real market access.
The deal will provide long-term benefits for Mercosur such as the better integration into global supply chains and improved efficiency and competitiveness. However, in order to sell the deal at home the bloc needs short-term gains in sectors that generate jobs. That is why access to the EU agricultural market would be so important.
An EU-Mercosur deal will greatly improve market access for European added-value products and services, and will give European businesses a first-mover advantage in a market of some 250m consumers. It will protect geographic indication for hundreds of European agricultural products and ensure high sustainability standards. These are major achievements.
For Mercosur the main economic interest lies in agricultural exports. If the EU is not prepared to allow a level playing field in this, Mercosur could well walk away from a deal. In that case it's not only European businesses that would lose. The EU's credibility of promoting free and fair trade would be seriously undermined, as it would be clear that its appetite for free and fair trade goes only so far as its vested interests are not impacted.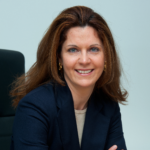 Géraldine Kutas
A seasoned professional specializing in international trade policy, Géraldine Kutas leverages over a decade of experience to strengthen UNICA's activities across the European Union, the United States and Asia. She has a deep expertise in biofuels and agricultural policies, coupled with extensive exposure to multilateral and regional trade negotiations in agriculture. Ms. Kutas is the author and co-author of several international publications on these topics.
Before joining UNICA, she was a researcher and a professor at the Groupe d'Economie Mondiale at Sciences Po(GEM), Paris, and coordinator of the European Biofuels Policy research programme (EBP). Ms. Kutas has also worked as a consultant at the Inter-American Bank of Development and for agro-business firms.
Ms. Kutas has a Ph.D. in International Economics from the Institut d'Etudes Poliques de Paris and a Master degree in Latin American Studies from Georgetown University, Washington DC.