As an indication of how the European Union biofuels dossier remains stuck in a holding pattern, the European Parliament's Energy Committee has canceled a planned vote on whether to give the EU's Parliament Rapporteur  a mandate to hold negotiations (so-called "Trilogue talks") with EU Member States and the European Commission to come up with a grand compromise on the dossier.
An Energy committee vote would have been more a formality than anything else because the Parliament's Environment Committee already voted weeks earlier to reject giving the Rapporteur a mandate to initiate Trilogue discussions. These inter-institution discussions are an important indication in the EU policymaking phase that signals that a conclusive policy text is likely to be around the corner. But this was not the case for the EU biofuels policy.
If there is a good thing though about the protracted biofuels debate in Brussels it is that policymakers can deepen their responsibility to have a more nuanced discussion about biofuels – and move away from the black and white debate that has dominated discussions in this town. This would mean taking more clearly into account ethanol's environmental benefits, such as high potential greenhouse gas (GHG) emission reduction for example.
Well-performing first generation biofuels, such as Brazilian Sugarcane Ethanol (BSCE), should be incentivized and not categorized as an under-performing biofuel.
BSCE is an advanced biofuel in places like the U.S., in part because it does not contribute to deforestation, as it is grown mostly on degraded pasture land and produced almost entirely in the south-central part of Brazil, far away from the Amazon rainforest; and it achieves among the highest GHG emission savings (over 70% relative to fossil fuel alternatives, according to the default values in the EU Renewable Energy Directive, and more than 55% when estimated ILUC emissions are accounted for) of all biofuels produced at scale.
What next?
EU Member States could still agree to a "Common Position" as they have been deliberating in coming months. But even if that happens, the Parliament will still need to consider and debate the Member State Common Position, and there simply isn't enough time to do this when the Parliament's final full session (plenary) is in April, just ahead of European Parliament elections across all 28 Member States in May 22-25.
Thus, the EU biofuel policy debate is unlikely to be resolved until perhaps 2015, six years after the biofuel/ILUC policy discussion commenced in earnest in Brussels.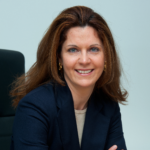 Géraldine Kutas
A seasoned professional specializing in international trade policy, Géraldine Kutas leverages over a decade of experience to strengthen UNICA's activities across the European Union, the United States and Asia. She has a deep expertise in biofuels and agricultural policies, coupled with extensive exposure to multilateral and regional trade negotiations in agriculture. Ms. Kutas is the author and co-author of several international publications on these topics.
Before joining UNICA, she was a researcher and a professor at the Groupe d'Economie Mondiale at Sciences Po(GEM), Paris, and coordinator of the European Biofuels Policy research programme (EBP). Ms. Kutas has also worked as a consultant at the Inter-American Bank of Development and for agro-business firms.
Ms. Kutas has a Ph.D. in International Economics from the Institut d'Etudes Poliques de Paris and a Master degree in Latin American Studies from Georgetown University, Washington DC.