In response to the Environmental Protection Agency (EPA) unveiling a proposal that could cut next year's Renewable Fuel Standard (RFS) target for advanced biofuels by 20 percent, Leticia Phillips, the Brazilian Sugarcane Industry Association's (known by the acronym "UNICA") North American Representative issued the following statement.
Slashing the 2014 target for advanced biofuels would be a huge step backwards from the Obama administration's goal of decreasing greenhouse gases and improving energy security. Advanced biofuels, including Brazilian sugarcane ethanol, reduce carbon dioxide emissions by at least 50 percent compared to gasoline, and EPA has traditionally promoted these clean renewable fuels. That is why we are surprised and disappointed that EPA's proposal minimizes the 650-800 million gallons of sugarcane ethanol Brazil is poised to supply to the United States in 2014.
Since the beginning of the RFS program, EPA has been a strong supporter of the modest but important role Brazilian sugarcane ethanol plays supplying Americans with sustainable fuel, certifying that it cuts carbon dioxide emissions by more than 60 percent and designating it an advanced renewable fuel. This federal proposal also dramatically impacts states like California, which considers Brazilian sugarcane ethanol the low-carbon fuel with the best performance today and the only fuel available at commercial scale to contribute to its low-carbon fuel standard.
Our association looks forward to commenting on this inadequate proposal and will continue to play an active role in the RFS rulemaking process, serving as a source of credible information about the efficiency and sustainability of sugarcane ethanol. Likewise, Brazil will continue to be a strong, dependable partner helping America meet its clean energy goals.
# # #
The Brazilian Sugarcane Industry Association is the leading trade association for the sugarcane industry in Brazil, representing 60 percent of the country's sugarcane production and processing.  More information on sugarcane ethanol and its role as an advanced biofuel is available at www.sugarcane.org/rfs.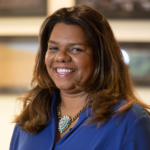 Leticia Phillips
Leticia Phillips is UNICA's Representative for North America. Ms. Phillips is an expert on Brazil-US relations and leads the Brazilian sugarcane industry's advocacy efforts before the main stakeholders in the region, including the US Congress, Federal agencies, State legislators and business and civil society.