Green bonds have been around for just over a decade, but can still be considered a novelty across emerging markets including Latin America. With a cumulative USD 1 trillion in bonds issued globally to date, this mechanism has proven to be an impactful tool to mobilize investment towards climate-aligned projects and assets. Renewable energy, mainly wind and solar, continue to lead global issuances, with 35% of use of proceeds, however in markets such as Brazil we notice the potential for other renewable sources, such as bioenergy, to access green financial markets.
The outlook for the Brazilian market is positive. It is the largest in the Latin American region, with USD 9 billion issued since its inception in 2015. Following the global trend, renewable energy also dominates issuances, and is responsible for 45% of proceeds' use. Within this, bioenergy represents around 9%. Given the profile of Brazilian biofuels and the consolidated industry to which they belong, this percentage could be even more significant. Issuances from biofuel companies are relatively recent, dating back to 2020. Since then, nine deals have come to market with a green label, three directed towards corn ethanol production and the other six to sugarcane ethanol production.
To guide investors and issuers, the Climate Bonds Initiative (CBI) developed the Climate Bonds Standards & Certification Scheme. The Standard sets best practices for labelling green bonds, including internal controls for tracking, reporting and verification, while the Certification Scheme defines robust mitigation and adaptation & resilience metrics through Sector Criteria to screen eligible green projects and assets. One of the Sector Criteria under the Certification Scheme is the Bioenergy Criteria, that addresses major concerns over biofuel production: land use change, indirect land use change[1] and feedstock production.
The Bioenergy Criteria recognizes the role biofuels have in the transition towards a low carbon economy. It covers biofuel-producing facilities, co-generation facilities, bio-refineries and supporting infrastructure associated with biofuel production. In a nutshell, issuers must carry out a lifecycle assessment to demonstrate they:
1 – meet the established GHG emission threshold for biofuel, heating/cooling or co-generation facilities (in Brazil, the Renovacalc can be used to demonstrate compliance);
2 – reduce the risk of land use change impact either by the Roundtable on Sustainable Biomaterials (RSB) low indirect land use change (ILUC) Risk Certification or providing evidence of low indirect land use change (ILUC) risk through yield increase, unused and degraded land and use of waste and residues; and
3 – comply with an adaptation and resilience checklist, that includes not only a climate risk assessment, but also if feedstock is sustainably sourced and that there is no food security risk.
Certified issuances are yet to come to market. The first certified deal was structured by Ecoagro in 2019, but due to capital market circumstances that year, the deal was not finalised. However, eight of the nine Brazilian labelled green bonds mention alignment to the Climate Bonds Standards and Bioenergy Criteria. This demonstrates the use of the Criteria as a benchmark for biofuel issuances. The proceeds of these green deals went to finance corn and sugarcane ethanol production and co-generation, as well as towards the processing and industrialization of feedstock, purchase of feedstock, and to cover costs with crops, biomass and other agricultural products.
Biofuels are a central component to Brazil's decarbonisation pathway. With the rollout Renovabio Programme, the Climate Bonds Initiative expects to see more green issuances coming from biofuel companies. As green bonds allow companies to direct investments to increase the efficiency of biofuel production, producers may issue decarbonisation credits (CBIOs) in parallel. Brazil faces the constant challenge of having to communicate the sustainability of its biofuel production, and certified green bonds can be an important ally in demonstrating the sector's green credentials. There is scale and projects for the country to lead the way.
[1] When existing cropland used for biofuel feedstock production forces food production to expand into new areas.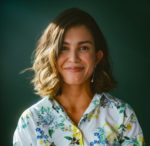 Leisa Souza – Head of Latam, Climate Bonds Initiative
Leisa Souza is CBI's Head of Latam and is based in São Paulo. She is responsible for coordinating the development of green finance markets in the region, and supporting business development efforts on infrastructure, energy and agriculture. She also leads discussions with government, government agencies, non-for-profits, and market stakeholders. Leisa also provides advice on green bond issuance and the Climate Bond Standard & Certification Scheme to potential green bond issuers.