The annual EU-Brazil summit will take place next week here in the European Union capital, Brussels. There will be plenty of bonhomie as these summits go. We can reasonably expect trade to be one of the most important items of the political agenda, alongside other global challenges such as economic growth and climate change. That includes the EU-Mercosur trade agreement negotiations, since the EU is Brazil's biggest trading partner and Brazil is the most important market for the EU in the Latin American region.
But will Brazilian President Dilma Rousseff, European Commission President José Manuel Barroso and European Council President Herman Van Rompuy dare to take one step further towards trade liberalization on renewable energy?
This could, for example, take the form of a renewed political commitment to exchange offers and conclude the EU-Mercosur trade agreement negotiations, with a view to substantially reduce tariffs on goods and services from both sides, and, more specifically, increase market access for sustainable biofuels. This may be wishful thinking, but both sides, who will meet on Feb. 24, have flirted with moving closer to promoting real free trade for sustainably and responsibly produced biofuels since 2010, when the EU-Mercosur trade talks were relaunched.
At the EU-Brazil Summit in 2013 in Brasilia, both parties reiterated the importance of sustainable biofuels as a viable alternative to fossil fuels, to reduce greenhouse gases emissions in the transportation sector. Accordingly, they agreed to promote sustainable production and use of bioenergy. However, words and actions still do not match. Brazilian sugarcane ethanol, which has the best environmental credentials among commercial-scale biofuels, still faces unjustifiably high tariffs and other trade restrictions in the EU market. Such policy is not only contrary to the pledge taken by Brazil and the EU but it also prevents EU consumers and industry to have access to sustainable biofuels and raw materials at competitive prices. Ultimately, it distances the UE from its own goal to reduce carbon emissions and move towards a bio-based economy.
We were happy to see some progress in the last EU-Brazil Summit, with the commitment to discuss the possibility of the establishment of an agreement recognizing the compatibility of Brazilian legislation and European sustainability requirements for biofuels. Now leaders have the opportunity to take a step forward and make a strong political statement to take this pledge to the next level.
Of course, such developments matters for Brazil, but it would also have important positive implications for Europe. Increased market access for Brazilian sugarcane ethanol would foster competition in the EU market, pushing down energy prices and promoting competitiveness and innovation for the EU industry while preserving the environment. The benefits would then translate into economic growth and more jobs.
Free trade is not a zero-sum game. Let's hope that President Dilma and European Commission President Barroso will spread this message to the world at the VII EU-Brazil Summit and make meaningful commitments to liberalize trade on renewable energy.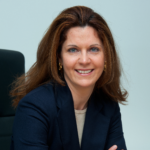 Géraldine Kutas
A seasoned professional specializing in international trade policy, Géraldine Kutas leverages over a decade of experience to strengthen UNICA's activities across the European Union, the United States and Asia. She has a deep expertise in biofuels and agricultural policies, coupled with extensive exposure to multilateral and regional trade negotiations in agriculture. Ms. Kutas is the author and co-author of several international publications on these topics.
Before joining UNICA, she was a researcher and a professor at the Groupe d'Economie Mondiale at Sciences Po(GEM), Paris, and coordinator of the European Biofuels Policy research programme (EBP). Ms. Kutas has also worked as a consultant at the Inter-American Bank of Development and for agro-business firms.
Ms. Kutas has a Ph.D. in International Economics from the Institut d'Etudes Poliques de Paris and a Master degree in Latin American Studies from Georgetown University, Washington DC.