20 years to the day of negotiations beginning, an agreement was reached on the EU-Mercosur deal. Cautious optimism had been growing for some weeks, but when the confirmation was received late on Friday 28thJune, it came nonetheless as a huge surprise. Here we are a week later, and as more details of the agreement are released, it is more important than ever to recognise the hard work that went into this deal. Of course, compromises and concessions were made by both parties. However, and most importantly, the agreement remains an incredibly strong testament to the mutual benefits of collaboration and the conviction that they outweigh the downsides by far.
From the perspective of the sugarcane industry, in an ideal world we would have welcomed higher zero-tariff quotas for sugar and ethanol, nevertheless we appreciate the delicate balancing act and limitations that the negotiators were faced with. As an industry we welcome the opportunity to better position our products with European industry and consumers within the wider context of increased trade.
The elimination of the €98 in-quota rate on 180 000 tonnes of sugar will provide European refiners better and more affordable access to high quality cane sugar and increase the choice for both consumers and the European food and drinks industry. Considering current EU sugar consumption sits around 17 million tonnes, the elimination of the TRQ on 180 000 tonnes of imports from Brazil remains comparatively minimal, and will not have a palpable impact on the European sugar industry.
We welcome the duty-free quota on ethanol for industrial use of 450 000 tonnes. This will provide the European chemical industry much better access to a sustainable feedstock and should support considerable growth in the sector. In parallel, the quota of 200 000 tonnes of ethanol for all uses (including fuel), with an in-quota reduced tariff (equal to 1/3 of the Most Favoured Nation tariff) will open up possibilities for the use of ethanol in other industries and applications. As one of the most carbon efficient and sustainable biofuels, this opens the door for sugarcane ethanol to support Europe's push for the decarbonisation of transport.
As previously addressed, environmental concerns continue to circulate. However, it is important to note that a strict sustainability chapter has been outlined, with key elements such as a joint commitment to effectively implement the Paris Climate Agreement communicated early on. The sugarcane industry has already made its own strong commitments to sustainability and labour protections, and increased trade will certainly not impact these.
Placing this trade deal in the context of the wider Association Agreement, including the political and cooperation pillars agreed in principle in 2018, we are confident that increased possibilities for trade and cooperation will be of widespread benefit, and once again congratulate both Mercosur and the EU authorities on this momentous agreement.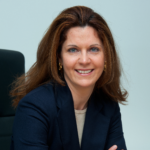 Géraldine Kutas
A seasoned professional specializing in international trade policy, Géraldine Kutas leverages over a decade of experience to strengthen UNICA's activities across the European Union, the United States and Asia. She has a deep expertise in biofuels and agricultural policies, coupled with extensive exposure to multilateral and regional trade negotiations in agriculture. Ms. Kutas is the author and co-author of several international publications on these topics.
Before joining UNICA, she was a researcher and a professor at the Groupe d'Economie Mondiale at Sciences Po(GEM), Paris, and coordinator of the European Biofuels Policy research programme (EBP). Ms. Kutas has also worked as a consultant at the Inter-American Bank of Development and for agro-business firms.
Ms. Kutas has a Ph.D. in International Economics from the Institut d'Etudes Poliques de Paris and a Master degree in Latin American Studies from Georgetown University, Washington DC.