Ursula von der Leyen has left no doubt; the European Green Deal is to become the legacy of the 2019 – 2024 European Commission. The ambition is clear and decisive: to decarbonise Europe. New targets see at least 50% of emissions cut by 2030 and carbon neutrality achieved by 2050.
The climate crisis requires urgent action and achieving decarbonisation will require immediate changes. We cannot afford to leave ethanol, which holds the expeditious potential to reduce greenhouse gas emissions and diversify energy supplies, out of the mix. Ethanol can produce 90% less lifecycle emissions than conventional fossil fuels and stands to play a critical role in reaching Europe's targets.   
This will be a real test for the new Commission and ambitions might be frustrated should the Green Deal not include the full spectrum of all available technologies, including sugarcane ethanol. The European Green Deal will redefine the landscape in which all policies are developed, not least those focusing on health, energy, transport, environment and agriculture. This is set to be a Just Transition, one that transforms and benefits all aspects of European society. 
Health: The Green Deal explicitly links citizens' health with environmental health. Improving air quality is an easy example of ethanol's versatility. How? Blending petrol with higher levels of ethanol such as E20 adds oxygen to the gasoline and reduces particulate matter from the tailpipe exhaust, providing cleaner air and better quality of life for Europeans.
Energy: The implementation of the Clean Energy Package is a short-term priority for the European Commission and Member States. Kadri Simson, the new Energy Commissioner ,will be tasked to evaluate existing legislation and decide whether it is up to the standard required to meet more ambitious climate targets. A possible review of the renewable directive and renewable targets in the transport sector could again see ethanol play a more prominent role; rolling out an E10 baseline across the EU would already reduce road transport emissions by up to 15 million tonnes, in full compatibility with most existing vehicles on the road today.
Transport: One of the priorities of the Green Deal is the decarbonisation of the transport sector. It is mentioned as a specific initiative and priority. As the Emissions Trading System will be extended to the maritime and aviation sectors and the European Commission might again revise the CO2 emissions performance legislation for cars, Europe will need to increase the uptake of sustainable and alternative transport fuels. Flex fuel vehicles, already 74% of the entire light vehicle fleet in Brazil, can run on either gasoline or pure ethanol, further reducing emissions. With the introduction of new Hybrid Fuel Flex options, which also include an electrical powertrain, the potential to cut emissions is only increasing. 
Environment: The Commissioner for Environment, Virginijus Sinkevicius will lead on the zero-pollution ambition which will require a cross-sectoral approach. Where ethanol replaces fossil fuels it leads to a significant reduction of NOx and particle emissions. In addition, ethanol is also widely used as a solvent and is increasingly being used as a renewable alternative to fossil-based chemicals in products stimulating the uptake of bioplastics.
Agriculture: Agriculture Commissioner, Janusz Wojciechowski will contribute to the zero-pollution ambition and ensure that agriculture and food production contribute to our climate, environmental and biodiversity goals. In Brazil, ethanol production occupies only 1.4% of arable land and largely contributes to the reforestation goals set out by the Paris Agreement. As of January 2020, Brazil's RenovaBio programme will further incentivise low-carbon ethanol production and use through tradeable carbon credits whilst guaranteeing a deforestation-free supply chain. These are examples of how agricultural policy can play its role in meeting decarbonisation targets. 
Europe's Green Deal is not just about ambitions, it is also aspirational. Europe wants to be a leader in climate action and to do so it will need to use all the solutions available to accelerate this transition. Biofuels are already playing a critical role in many countries, and as Member States roll-out higher blends of renewables in standard petrol, ethanol is demonstrating its potential at the heart of Europe. 
UNICA congratulates the new European Commission and wishes the Colleges best of success in collectively reaching the EU's ambitious climate goals in the years ahead.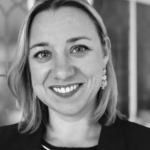 Emily Rees
Emily Rees serves as Europe Representative for UNICA, the Brazilian Sugarcane Industry Association. A Franco-British national, Emily comes from an extensive career in trade policy and economic diplomacy, having led Brazil's trade and investment agency relations with the European Union and served as Deputy Trade Attaché of France to Brazil. An economist by training, Emily's expertise lies at the intersection of trade, sustainability and agriculture.