The advanced biofuels industry may get some answers tomorrow during a House Subcommittee on Energy Policy, Health Care, and Entitlements hearing on the U.S. Environmental Protection Agency's (EPA) recent decision to not finalize 2014 volume targets under the Renewable Fuels Standard (RFS).
Janet McCabe, EPA's Assistant Administrator for Air and Radiation, is expected to be the sole witness and face questions about EPA's delay on releasing RFS targets. Unfortunately, the hearing may also call the program itself into question. While several members of the subcommittee, including Chairman James Lankford (R – OK) have criticized the RFS as unworkable and urged its repeal, we hope the hearing sticks to the facts.
The RFS has worked for America, cutting both emissions from vehicle fuels while elevating the United States to become the second-highest exporter in a growing international ethanol market. As we mentioned in our statement on EPA's decision last month, the RFS has helped lower U.S. emissions through clean renewable fuels – including 435 million gallons of sugarcane ethanol from Brazil in 2013 alone.
While EPA missed a golden opportunity to increase the volume of low-carbon fuels flowing to American drivers by not finalizing the 2014 volume standards, it at least stepped back from proposed cuts to advanced biofuel targets, preserving U.S. advanced biofuel supplies for the time being.
Slashing RFS targets, or scrapping the program altogether, would be a fundamental step backward for America's renewable energy industry, threaten U.S. access to low-carbon fuel, and run counter to international emissions reduction goals.
During tomorrow's hearing, we hope to hear clarity on when and how EPA will address the 2014, 2015, and 2016 RFS mandates so Brazil's sugarcane ethanol producers can ensure a dependable supply of advanced biofuels to America's drivers – not hyperbole about a program that's driving economic and environmental benefits.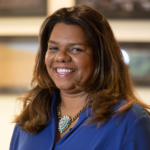 Leticia Phillips
Leticia Phillips is UNICA's Representative for North America. Ms. Phillips is an expert on Brazil-US relations and leads the Brazilian sugarcane industry's advocacy efforts before the main stakeholders in the region, including the US Congress, Federal agencies, State legislators and business and civil society.