This year's theme of the Universal Exposition EXPO Milano 2015 "Feeding the planet. Energy for life" couldn't be more spot on for us!
I'm very excited to present Brazil's success story with renewable fuels and to organise a conference on "Producing food and energy for a healthier planet: the case of the Brazilian Sugarcane Ethanol", on Tuesday 2 June in the Brazilian Pavillon, Milan of course!
As I mentioned a few times already in my blogs, Brazilian sugarcane industry typically supplies both food and energy, with a minimal use of land. Only 0.5% of Brazil's territory is used for bioethanol, with which Brazil managed to replace 40% of gasoline.

We'll have a number of speakers , experts in sugarcane, including  former Minister José Goldemberg, Sven Sielhorst from Solidaridad and Simon Usher Chief Executive Officer at Bonsucro, ready to walk you through the Brazilian experience and we hope this may serve as an inspiration for Europe, which is struggling to make a good use of biofuels.
More information on the event are available here! Come and see us in Milan…as an anticipation I can already tell you that the event will be followed by a cocktail with Brazilian food and drinks, where Chef Diego Lozano will talk about the history of Brazilian pastries to interested participants!!!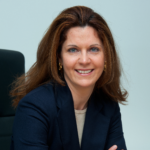 Géraldine Kutas
A seasoned professional specializing in international trade policy, Géraldine Kutas leverages over a decade of experience to strengthen UNICA's activities across the European Union, the United States and Asia. She has a deep expertise in biofuels and agricultural policies, coupled with extensive exposure to multilateral and regional trade negotiations in agriculture. Ms. Kutas is the author and co-author of several international publications on these topics.
Before joining UNICA, she was a researcher and a professor at the Groupe d'Economie Mondiale at Sciences Po(GEM), Paris, and coordinator of the European Biofuels Policy research programme (EBP). Ms. Kutas has also worked as a consultant at the Inter-American Bank of Development and for agro-business firms.
Ms. Kutas has a Ph.D. in International Economics from the Institut d'Etudes Poliques de Paris and a Master degree in Latin American Studies from Georgetown University, Washington DC.