'- Visit UNICA's booth at COP23 in Bonn, Germany
– Attend our discussion on how biofuels can fight climate change and promote sustainable development at the Brazilian Pavilion on 15 November at 14:00 CET with speakers from ApexBrasil, SE4ALL / Below 50, the World Bank, and UNICA.
Last year was the warmest year recorded to date, and 2017 is on course to become the second or third warmest year, according to the World Meteorological Organisation. There were many weather-related natural disasters in 2017: the Atlantic hurricane season was one of the most active on record, major monsoon floods caused hundreds of deaths in the Indian subcontinent, and even the Republic of Ireland experienced some of the most extreme weather the island has seen in decades. Fundamentally, climate change threatens crops, wildlife and freshwater supplies. At the opening ceremony of the UN Climate Change Conference (COP23) in Bonn, Germany, the host country Fiji's Prime Minister Frank Bainimarama said, "The need for urgency is obvious. Our world is in distress from extreme weather events caused by climate change."
The progress achieved at COP21 in Paris was significant, but agreements alone are not enough. We need action. While most of the United Nations countries have already ratified the agreement, the momentum needs to be sustained, and ambitious policies need to be implemented in order to curb GHG emissions and limit global temperature rise to less than 2 degrees Celsius above pre-industrial levels. It is now time for countries to think about their renewed pledges in time for the COP24 meeting next year where participants will take stock of national progress toward achieving climate goals.
EU's 2030 target of cutting emissions by 40% is "very robust", according to the European Commission's climate negotiator Elina Bardram. However, EU's progress against that target will depend on implementing the policies that will help achieve different sub-targets, such as those in the transport sector.
Transport accounts for a quarter of all EU GHG emissions in the EU, 70% of which come specifically from road transport. To address this sector, the Commission recently published the second batch of legislative proposals in its Mobility Package "Europe on the Move", including the post 2020 CO2 standards with the target of 30% fewer CO2 emissions from new passenger cars by 2030.
The 30% CO2 reduction is certainly a much needed step towards decarbonizing the sector, but will this be enough to meet the Commission's unofficial transport sub-target of a 60% CO2 reduction by 2050? The Renewables Energy Directive (REDII) provides an opportunity to complement the Mobility Package – which decarbonizes the vehicle technology – by decarbonizing transport fuel. This sector must be addressed holistically in order to reach the 2050 scenario and fuels are an inextricable part of the solution.
Unfortunately, not only has the 10% transport target in the first RED been removed, but REDII specifically proposes to reduce conventional biofuels from the current 7% cap to 3.8%. Instead of cutting conventional biofuels the EU should allow for cleaner more sustainable fuels that are readily available and can make a different in the short and mid-term decarbonization efforts. Brazilian sugarcane ethanol can and should play a bigger role in the EU as it reduces GHG emissions by 70% compared to fossil fuels, and has a low ILUC impact as assessed by the Commission itself.
This is already happening on a global scale. In Brazil, the use of bioethanol in flex-fuel vehicles has led to a decrease of 370m tonnes in carbon emissions in just 13 years – the equivalent of carbon absorption of 2.5 billion trees over 20 years.
It is important to look at the transportation sector in a comprehensive manner and deploy all available solutions now, while in parallel investing in future fuels and technologies if we are to meet the overall Paris Agreement targets. Fuels are a critical to the solution, and conventional biofuels in particular have the potential to significantly decarbonize the sector today.
Come visit the UNICA booth in Bonn to learn more about how this is working in practice in Brazil and around the world.

UNICA Booth is located in the Bonn zone, exhibition area, 1st floor in front of the coffee bar.
On 15 November at 14:00 CET the Brazilian Pavilion will host a panel discussion entitled "Biofuels: fighting climate change and beyond".
– Ambassador Roberto Jaguaribe, the president of the Brazilian Trade and Investment Promotion Agency (Apex-Brasil), will tell us more about how Brazil can cooperate with other countries to help them in their transition sustainable biofuels.
– Gerard Ostheimer, Global Lead for the SE4ALL Sustainable Bioenergy High Impact Opportunity / Below 50, will address the deployment of biofuels as a cleaner and affordable fuel, especially in developing countries.
– Celine Ramstein, Climate Change Specialist at the World Bank will explain how carbon-price mechanisms can stimulate the use of biofuels, creating a higher income for renewable energy producers.
– Géraldine Kutas from UNICA will provide concrete examples of the contribution of Brazilian sugarcane ethanol to climate change mitigation and of social inclusion, revealing data on IDH, income and education rate in municipalities where sugarcane is produced.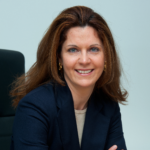 Géraldine Kutas
A seasoned professional specializing in international trade policy, Géraldine Kutas leverages over a decade of experience to strengthen UNICA's activities across the European Union, the United States and Asia. She has a deep expertise in biofuels and agricultural policies, coupled with extensive exposure to multilateral and regional trade negotiations in agriculture. Ms. Kutas is the author and co-author of several international publications on these topics.
Before joining UNICA, she was a researcher and a professor at the Groupe d'Economie Mondiale at Sciences Po(GEM), Paris, and coordinator of the European Biofuels Policy research programme (EBP). Ms. Kutas has also worked as a consultant at the Inter-American Bank of Development and for agro-business firms.
Ms. Kutas has a Ph.D. in International Economics from the Institut d'Etudes Poliques de Paris and a Master degree in Latin American Studies from Georgetown University, Washington DC.