For five years now, European and Brazilian policymakers and officials convene to exchange views on big ticket issues for Brazil and the EU. This week they will meet in Brussels – what better place if you want to advance some critical issues between major trading blocs. The Brazilian President Dilma Rousseff, European Commission President José Manuel Barroso, European Council President Herman Van Rompuy and business leaders plan to discuss ways to tackle common global challenges and work on strengthening ties between the EU and Brazil. Renewable energy is important to Brazil so we can safely assume it will feature on the agenda. As most involved parties, we too recognize that there is a lot to gain from a dynamic strategic partnership. Climate change, competitiveness, innovation and trade are global challenges, and they require global solutions. But most of all they require a genuine level playing field.
As you would expect, that brings me to the EU-Mercosur negotiations. Needless to say, they will drive a good deal of conversation this week. And for a number of good reasons. For one, the EU is Brazil's leading trading partner. And the EU has repeatedly noted that Brazil is the most important market in Latin America. But existing trade restrictions and unjustifiably high tariffs limit the access of Brazilian products into the European market. Brazil has already eliminated its tariff on ethanol, but at this moment in time, Europe heavily taxes clean and renewable Brazilian sugarcane ethanol. How will this policy help Europe achieve a sustainable future? It most likely won't. It doesn't make much sense either because access to these goods will save Europeans money, advance competitiveness, drive innovation and protect the environment – the very challenges those leaders plan to resolve. I also believe that free trade stands to benefit us all. Brazil and the EU get to create one of the world's largest bilateral free-trade zones. This is a hugely promising prospect. It's also a lofty claim, so allow me to explain.
It really means that man on the street gets more choices! For us at UNICA, this means clean and renewable energy in the hands of European consumers and a competitive market that brings down the price of fuels that protect the environment. I'd argue that it will get us all closer to some tangible results as far as policy commitments are concerned.
I'm both proud and excited that UNICA can have a share of voice in this important debate. Our industry has been a critical component of what's made Brazil a truly unique renewable energy pioneer over the past three decades. And we want to share our experiences with everyone who has an interest in smart, sustainable energy policy. Our goal is to partner with other countries to promote renewable energy on a global level. On October 3rd, we're organizing a reception "Biofuels done well – Sugarcane leading the way to clean energy", which will highlight what we believe can help Europe achieve a sustainable future. It's hosted by MEP Britta Thomsen at the European Parliament in Brussels and will be attended by a number of Brazilian government officials. And that's not all we've got planned for "Brazil Week". Our Chief Representative in the EU Lola Uña Cárdenas will participate in a panel at the European Commission on October 5th, to speak about EU-Brazil cooperation efforts as they relate to agribusiness.
Brazil has an increasingly important role on the global stage – be it for energy, food or developing a strong and functioning bioeconomy. We hope policy leaders and businesses alike will take advantage of "Brazil Week" and put forward workable solutions to our mutual challenges. After all, a fruitful relationship between the EU and Brazil is good for everyone. Stay tuned for our take on this week's discussions.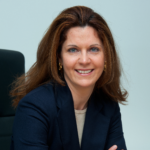 Géraldine Kutas
A seasoned professional specializing in international trade policy, Géraldine Kutas leverages over a decade of experience to strengthen UNICA's activities across the European Union, the United States and Asia. She has a deep expertise in biofuels and agricultural policies, coupled with extensive exposure to multilateral and regional trade negotiations in agriculture. Ms. Kutas is the author and co-author of several international publications on these topics.
Before joining UNICA, she was a researcher and a professor at the Groupe d'Economie Mondiale at Sciences Po(GEM), Paris, and coordinator of the European Biofuels Policy research programme (EBP). Ms. Kutas has also worked as a consultant at the Inter-American Bank of Development and for agro-business firms.
Ms. Kutas has a Ph.D. in International Economics from the Institut d'Etudes Poliques de Paris and a Master degree in Latin American Studies from Georgetown University, Washington DC.