The debate over American biofuels policy has centered on the Renewable Fuels Standard (RFS), but there's another issue unfolding under the radar with significant implications for renewable fuels – the Reid vapor pressure (RVP) volatility waiver.
RVP may be a technical issue, but inconsistent application of the volatility waiver by the U.S. Environmental Protection Agency (EPA) is limiting widespread introduction of E15 ethanol-blended gasoline, threatening compliance with the RFS, and creating an arbitrary barrier to ethanol use in America.
That's why UNICA has written to EPA urging consistent treatment of RVP requirements for both E10 and E15 – action that would reduce the potential for "boutique fuels," maximize flexibility for refiners and gasoline marketers, and pave the way to greater ethanol use in the U.S. as mandated by the RFS.
Lower RVP, Lower Emissions – Brazil's Experience
First, a little background on what RVP is and why it matters. The RVP is a common measure of gasoline's volatility, defined as the absolute vapor pressure exerted by liquids at 100 degrees Fahrenheit. EPA regulates vapor pressure of fuel sold at retail stations during the summer ozone season to diminish health risks by reducing evaporative emissions of gasoline that contribute to ground-level ozone.
EPA currently allows E10 a one pound-per-square-inch (psi) RVP volatility tolerance, enabling ethanol to be blended into conventional gasoline year-round without requiring marketers to secure specially tailored gasoline blendstock. EPA currently does not extend this same one-psi waiver to E15, making sales extremely difficult for gasoline marketers, as they have to incur the added costs and logistics of obtaining appropriate blendstocks.
A higher percentage of renewable ethanol, as opposed to fossil fuel-based gasoline, makes environmental and climate sense: Less fossil fuel equals fewer harmful emissions. In Brazil, ethanol has been blended well above 10 percent in gasoline (up to 25 percent for all light-duty vehicles) while lowering emissions like carbon monoxide, sulfur oxides, and other particulate emissions without any degradation in general air quality.
Brazil has accepted RVP ranges between 6.5–10 psi for gasoline depending on ethanol blend levels for years as a reasonable compromise between refinery flexibility, gasoline quality, and environmental requirements.
In fact, Brazil's experience over the past 30 years shows if high RVP becomes a concern for any given gasoline stock, then increasing the ethanol blend is a simple and cost-effective solution to lower RVP.
EPA Findings Extend From E10 To E15
Ample scientific justification exists for EPA to extend the RVP volatility waiver to E15, and recent analyses show the vapor pressure of E15 is slightly lower than E10 while creating greater reductions in carbon monoxide and exhaust hydrocarbon emissions.
EPA's initial decision to grant the one-psi waiver to E10 was based on its findings that increased volatility associated with the waiver was offset by reduced emissions if low-RVP gasoline was available for E10 blending. Unfortunately, insufficient supply of low-RVP gasoline blendstock exists in the U.S. to accommodate broad E15 blending without the one-psi waiver.
Using the same reasoning EPA used to issue the one-psi waiver to E10, the waiver should also apply to E15. As long as the waiver applies to E10, there's no logical reason it shouldn't also extend to E10.
Another Market-Based Alternative
But even if EPA doesn't follow this logic, another alternative exists. Instead of extending the one-psi waiver to E15, EPA could instead discontinue the E10 waiver; effectively ensuring "standard" gasoline blendstock would have an RVP low enough to facilitate both E10 and E15 blending.
Either way, EPA should treat both E10 and E15 consistently in the marketplace with regard to RVP. This issue is critical not only from an economic perspective, but from an environmental perspective, as E15 is attempting to enter the U.S. market and RFS-obligated parties are increasingly interested in higher-level ethanol blends.
Environmental And Economic Imperatives
Given both the Obama Administration's efforts to combat climate change, and the unique role of U.S. regulations on global acceptance of alternative fuels, we encourage the EPA to act quickly by either extending the one-psi waiver to E15 or removing the waiver entirely for E10.
Our association has played an active role in smart fuels policy formation, and looks forward to the opportunity to continue working with EPA on this important issue – not only to help reduce U.S. dependence on fossil fuels while creating economic benefits for American drivers, but to help mitigate climate change.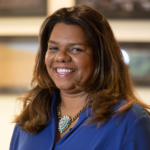 Leticia Phillips
Leticia Phillips is UNICA's Representative for North America. Ms. Phillips is an expert on Brazil-US relations and leads the Brazilian sugarcane industry's advocacy efforts before the main stakeholders in the region, including the US Congress, Federal agencies, State legislators and business and civil society.